About the Collection
Be on the forefront of style with Versus Versace timepieces - a collection of fashion accessories inspired by one of the world's leading Italian fashion houses. The epitome of glamour and the symbol of luxury, Versace is adored by celebrities and connoisseurs for its uncompromising design, rich style and impeccable craftsmanship and quality.
Making its designs attainable to a larger audience of fashion lovers, Versus Versace embodies the same spirit and signature look of the Italian luxury brand. With unique designs, this collection features a number of fashionable details, including charms, crystal accents, colorful straps, wrap-around bracelets and intricate dial designs. With aesthetically-pleasing styles for both men and women, each watch will stand out on your wrist.
Realize the finest Italian style and design with Versus Versace.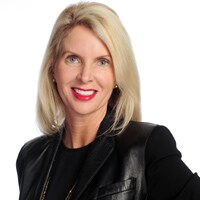 About the Guest
Maria Delgado brings more than 30 years of experience in the luxury watch category to ShopHQ, having first appeared as a watch specialist with Versus Versace in March of 2015. In addition to her television appearances, she has leveraged her passion for fashion and luxury through collaborations with multiple fine jewelry manufacturers. Outside of work, Maria is active in philanthropic endeavors and enjoys golf, scuba diving, skiing and other outdoor activities in addition to being a wife and mother of two children.