About the Collection
Transform your home using the highly refined, sophisticated style of Todd English!

Created by world-class chef, restauranteur and entrepreneur Todd English, each product in the collection reflects his own personal style and love of layering flavors to create something exquisite. A five-time James Beard* award winner with an eye for innovation and design, Todd will bring the same excitement and passion into your home that he brings to each of the meals he creates in his kitchens.

Endorsed and created by world-class chef Todd English, this collection is EXCLUSIVE to ShopHQ!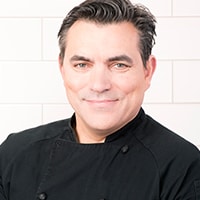 About the Guest
One of the most decorated, respected and charismatic chefs in the world, Todd English has earned a staggering number of accolades during his career. He has been recognized by several of the food industry's most prestigious publications, established one of the best-known restaurant brands in the nation, published four critically-acclaimed cookbooks and was named among the 50 most beautiful people by a leading, national magazine.