About the Collection
Victoria Wieck Collection

Inspire your style with the Victoria Wieck Collection. World-renowned jewelry designer Victoria Wieck brings decades of experience and a unique multicultural perspective to every piece in her collection. Hand-crafted from the finest materials by expert jewelers, the entire collection is a reflection of Victoria's passion for creating versatile yet timeless jewelry & watches for the modern woman. The Victoria Wieck Collection delivers elegant, high-quality style at an affordable price.

Victoria Wieck Collection
Inspire your style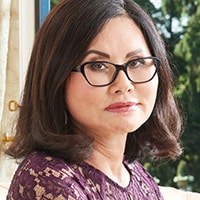 About the Guest
Victoria Wieck has more than 25 years of experience in the industry, designing high-quality, timeless jewelry inspired by her heritage. Originally born in South Korea, she moved with her family to the United States when she was 12 and was deeply inspired by the beauty found in everything around her. Now an established jewelry icon, Victoria has become known for her elegant, glamorous, and imaginative designs with every piece telling a story.