About the Collection
Rooted in family tradition spanning 25 generations, Torrini 1369 embodies the enduring artistry of handcrafted 14K gold jewelry in Florence, Italy. For nearly 650 years the Torrini family has created elegant jewelry inspired by their beloved Florence and now they are bringing that authentic Italian heritage exclusively to ShopHQ

Torrini 1369
Nearly 650 years of handcrafted gold jewelry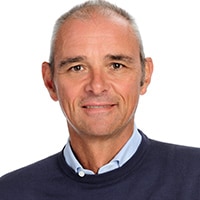 About the Guest
Owner of the workshop in Florence, where all Torrini jewels are made, Fabrizio Torrini oversees a family business that has roots dating back to the 1300s. He started in the family business in 1986 after studying at University and since has moved across many different jobs and responsibilities within the company. In the last 10 years, he has focused the all in-house made manufacturing process of combining high quality traditional workmanship with new technology to be able to achieve the highest accuracy and a productive level of product development. His education and experiences have helped him understand the core of their family's ancient business and how to preserve it by offering the best work.