About the Collection
Travel to the Mediterranean and enjoy jewelry inspired by the Italian tradition with The Gold Corner - an exclusive gold and sterling silver collection from the famed Gold Corner jewelry boutique in Florence. Located just minutes from the Arno River and nestled in the Piazza Santa Croce, the Gold Corner jewelry boutique attracts visitors from across the globe with its distinct and exquisite designs. Previously available only at the Florence boutique and in small, VIP trunk shows, you can now experience The Gold Corner jewelry for yourself, wherever you are. Find your new gilty pleasures with some of the boutique's favorite designs with The Gold Corner.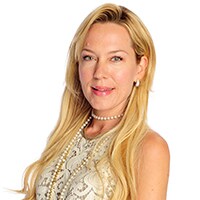 About the Guest
An American living in Florence, Traci Woish has been passionately working in Italian jewelry design since 1991. Inspired by Italy's beautiful, artisanal techniques, she creates each piece with the artful flair and craftsmanship her customers not only expect, but have been collecting for more than two decades.

Traci, in addition to running her famous Italian boutique, travels regularly to the United States hosting trunk shows for her most devout, invitation-only guests.