About the Collection
Capture the feel of New York's famed Fifth Avenue with NYC II®, an exclusive gemstone jewelry collection bursting with big-city style. Each standout design features vibrant genuine gemstones infused with the vitality, style and appeal of New York City.
Exotic gems, precious gems, premium white zircons and diamonds are prominently featured throughout the collection, along with sophisticated settings of 18K vermeil or platinum plated sterling silver. The rings, earrings, necklaces and bracelets of NYC II are perfect accessories for every day or a night out on the town.
Take a bite out of the big apple and treat yourself with eye-popping jewelry from NYC II.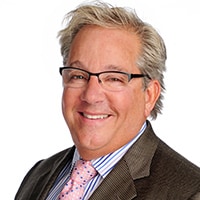 About the Guest
Gem expert, on-air guest and fan favorite Chuck Clemency began his career in jewelry in an interesting way. In 1976, he walked into a retail store that had two openings—one in sporting goods and one in jewelry. Taking note of Chuck's lime green suit, the manager thought Chuck would be perfect for the jewelry department. The rest is history!
Chuck prides himself on the affordability of his products. He says what makes them really stand out from crowd are the expensive looks he offers at inexpensive prices. Chuck is most inspired by the enjoyment his designs add to his customers' lives. In addition to NYC II, Chuck is also the on-air guest for EVINE Live's Diamond Treasures™ and Gem Treasures™ Collections.
Personal Jeweler Warranty Program
Items will be covered for a period of one year from the invoice date noted on your ShopHQ receipt. The Personal Jewelry service offers coverage for stone loss, breakage, manufacturer defects and free sizing for sterling silver or gold sizable rings. For more information on the Personal Jeweler Warranty Program, please call 1-844-752-4825.