About The Collection
Kallati finely crafts legacy pieces of jewelry for women, by women who understand exceptional quality is a statement of integrity, reflecting equally well on the wearer and maker.
They are driven to create exceptional jewelry for women to wear proudly and passionately while also feeling honored in passing down these pieces for generations to come. Every piece of Kallati Jewelry is a symbol of dignity, character and individualism — designed to be worn freely as a celebration of true self-expression.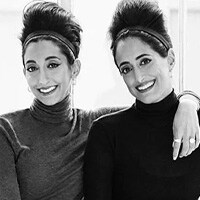 About the Expert
Reout and Orly grew up in the Kallati family jewelry business. As chief officers, chief designers, and brand ambassadors for KALLATI Jewelry, the sisters and best friends are full ingrained in every aspect of the company's growth and success. With a mission to celebrate women who are realizing and sharing their personal achievements, Reout and Orly work tirelessly to create pieces that represent achievement, self-dignity, and personal pride.

#LiveYour Legacy