About the Collection
Experience ultimate luxury with Galerie de Bijoux™, an exclusive collection of jewelry from designer Sonia Bitton. Designed using lustrous precious metals, the world's finest precious gemstones and diamonds handpicked for their clarity, each piece is created for those with the most discerning taste. Treat yourself to true beauty with Sonia Bitton's most exquisite jewelry collection, Galerie de Bijoux.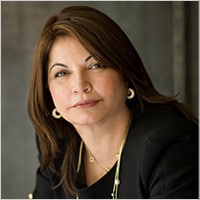 About the Guest
Sonia Bitton, a ShopHQ favorite for years, is a New York-based designer who consistently brings fashion-forward vision, unique design and a personal touch to all of her jewelry creations. She has a passion for all things jewelry, and her world travels and proud French heritage serve as inspiration behind the designs that have earned Sonia a legion of loyal fans.