About the Collection
From Hollywood stars to famous Latin entertainers, Charlie Lapson's designs have taken center stage on the biggest shows and events, including the "Bachelorette" and the 2019 Miss Universe pageant, to name a few. Now you can enjoy the glitz and glam of the red carpet without a blockbuster budget thanks to his affordable new line of jewelry. .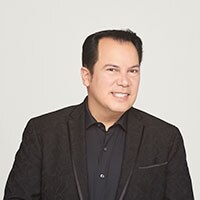 About the Guest
Recognized as an international, award-winning designer for his collections of jewelry, fashion and lifestyle products, Charlie Lapson is a well-known authority on style. He has perfected the art of merging masterful design with individual personality to become one of the most requested consultants in the entertainment and fashion industries with Time magazine once referring to Charlie as "one of the hippest designers in Los Angeles." From Bugle Boy Clothing to selling his products on home shopping networks across the globe, Charlie's goal has always been to have people be proud of how they look and who they are.