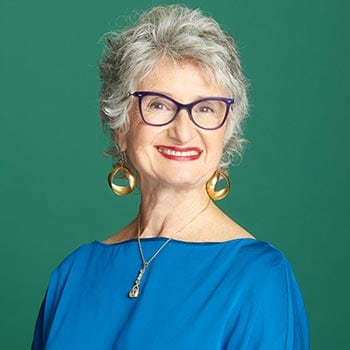 Style at Home with Margie
The Style at Home Collection by Margie Commerford features distinctive global decor and home accents. The collection includes items such as rugs, furniture, floor screens and stained glass panels and lighting. Each item is carefully chosen to ensure high quality and exceptional style.
The lighting pieces offered by Margie are designed by some of the most innovative artists in the world of stained glass. Each is made using the highest quality materials and utilizing the copper foil technique, which is an authentic glass assembly method developed more than 100 years ago.
Many of the home decor items are made by traditional methods that have been passed down for generations in parts of the world such as India and Asia. Villages are often dependent upon these crafts for work, and it helps promote the continuation of beautiful goods.
The Style at Home Collection was developed to provide exotic, high quality pieces at affordable prices. Each item offers a timeless beauty that is meant to be shared for years to come.
About Margie Commerford
Margie Commerford, the renowned "lamp lady" from Style at Home has been in the retail business with her husband for several decades. Margie explains, "We started our business from simple beginnings, selling stuffed animals from the back of our van in Miami. What a journey it has been!"
Eventually their business grew into one of the leading importers of stained glass lighting in the country. For years, she has been on EVINE Live offering magnificent stained glass lighting, exotic hand-carved furniture and home accents.
Margie works closely with her husband, Terry, who travels extensively to India, China, Indonesia, Malaysia and Thailand. Together they hand-pick every item to ensure the quality and style is something to be cherished. Margie enjoys finding "treasures" from their travels to present on-air. She says, "Each piece I offer has a story to tell. I love to provide customers with these stories so they too can understand how special each item is."
When Margie isn't working, she enjoys biking and spending time with her family and friends. She has two children, Rachel and Darrin, who she absolutely adores, so her schedule is always jam-packed. "I like to make sure that whatever I'm doing, work or play, I'm purely enjoying myself. That's what life is about."