About the Collection
Say hello to the hottest affordable handbags around from Mellow World. Founded by designer Lillian Chen in 2005, the Los Angeles brand features unique designs punctuated by intricate details like floral crochet, woven textures, beading and twisted ties. Mellow World handbags are as trendy as they are individualistic. You're guaranteed to find the perfect accessory that represents your own unique style and flair. This fast-paced brand is constantly updating its style to always bring you the latest looks at a fraction of the price. As you greet every day with confidence and panache, you'll be thankful you introduced yourself to Mellow World.

Mellow World
Hello, Mellow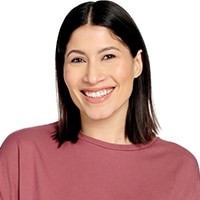 About the Guest
On top of being a hair and makeup artist, Janae Moore holds a BA in International Business Management with a Minor in Spanish from the University of St. Thomas in Minnesota. She's also been a fashion and beauty model at ShopHQ for over 8 years. Janae uses her business background and style savvy to promote Mellow World, the uniquely designed, trend-right, affordable handbag brand.