About the Collection
Let your smile shine with Oralgen NuPearl.32x Advanced Teeth Whitening. While most teeth whitening systems simply bleach teeth to conceal stains, NuPearl uses patented anionic cleaning technology that has been clinically demonstrated in a 50 participant study to whiten teeth 8.3 shades immediately after 14 cycles over seven days. NuPearl.32x works by actually lifting the stains for long-lasting results. NuPearl.32x Advanced Teeth Whitening is a 100% vegan, peroxide-free botanical formula containing no sulfates, GMOs, gluten, or artificial colors or flavors, making it perfect for those with sensitive teeth. The LED mouthpiece allows you to whiten both top and bottom simultaneously in as little as 10 minutes per cycle. Stop hiding your smile and let it shine with Oralgen NuPearl.32x Advanced Teeth Whitening System.

Oralgen Nupearl
Let your smile shine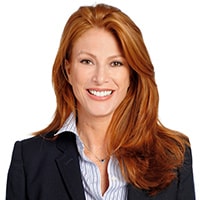 About the Guest
Angie Everhart has had the rare opportunity to be in some of the most extreme conditions. She has worked with the fashion industry's best designers, makeup artists and photographers and has been able to explore virtually every skin, hair and beauty product made. Coupled with her knowledge of the fashion and beauty industry - and her passion for the very best - she has been inspired to share her favorite health and beauty secrets, such as NuPearl by Oralgen. Angie has truly embraced a "look good, feel good, do good and live well" platform. As such, she seeks out the high-quality products that fit into this philosophy. As a strong spokesperson with a passion for helping others, she promotes a healthy lifestyle.