About the Collection
Inspired by their love of lashes, LaFabs ELITE Collection has dedicated itself to making the finest false eyelashes available. This begins with their patented Soft Magnets®, which are long, ultra-light and flexible, allowing the lashes to conform to your eye shape. They use only the finest hand-woven fibers to craft a natural look that is distinctively you. LaFabs are re-usable, easy to apply and comfortable to wear.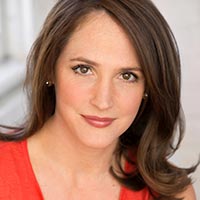 About the Expert
Daisy has been an easy living expert for 15+ years. As a busy mom, she is focused on finding products that simplify everyday problems. LaFabs Magnetic Lashes have been the saving grace in her morning routine, and she will never leave the house without them. Daisy always says, "our eyes are the window to our soul" so enhancing their natural beauty with LaFabs is an easy choice!