About the Collection
The Elizabeth Grant skin care line features an exclusive, nourishing blend called Torricelumn™. Discovered during World War II, the main active component of Torricelumn is a precious ingredient harvested only twice yearly from pods found deep beneath the sea. The collection features a unique blend of Torricelumn and skin care actives, each researched and selected for their particular rejuvenation purposes to create effective, all-in-one products that address a wide range of concerns, while reducing the visual effects of aging.
Founder and makeup artist Elizabeth Grant discovered her exclusive skin care solution when it was being used to treat war wounds in 1948. Troubled by damaged skin, Elizabeth had this substance specially formulated with other ingredients and began applying it herself. Over time, her skin was completely transformed.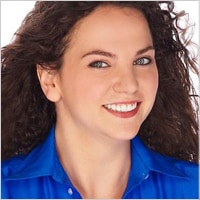 About the Guest
Margot Grant Witz is the granddaughter of brand founder Elizabeth Grant. A long-time student of the beauty industry, Margot grew up learning about skin care, style and grace from her grandmother. She attended the Grenoble Ecole De Management in the south of France, and brings her strong business background to Elizabeth Grant.
Margot is now a creative force at the company, heading its public relations and marketing department, and acting as its spokeswoman and on-air presenter. In addition, Margot develops beauty solutions of her own.