About the Expert
Nikki Oden is a lover of beauty and fashion who demands the best ingredients and performance from all things she puts in or on her body. Frustrated with typical spa experiences and with the ineffective beauty products she purchased, she left her career in corporate America to create a better spa experience and a higher quality beauty product.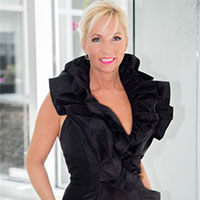 About the Collection
"Confidence is our first layer of skin. Our skin is the largest organ in our body." Laminaria Digitata Seaweed is the closest ingredient to the cellular structure of human skin. ElevenSkin delivers immediate results for all skin types using sustainable formulas.