About the Collection
Cover FX launched in 2000 by the founding chemist of one of the world's most revered and respected beauty brands. Led by Vic Casale in product innovation, Cover FX is a prestigious cosmetic line with roots in dermatology. Cover FX is proud to offer one of the most ethnically diverse shade systems to provide tone-to-tone coverage for a spectrum of complexions.
During development, many hours were spent testing pigments on real people with a mission to provide exact-match coverage no matter the shade, type or tone of skin. Cover FX is also a comprehensive beauty brand with a competitive line of foundations, primers and concealers.
Meet your match with Cover FX.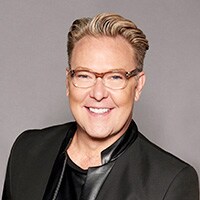 About the Guest
With almost 30 years in the beauty industry, Derek Selby has held many positions from training, product development, PR, to spokesperson and more. His experience on live television working with models, actresses and everyday customers has not only afforded him unique insights as to what makes people feel beautiful, it's forged his passion for doing so.