About the Collection
Discover your best, most supple, radiant and youthful-looking self with Active Argan. Developed to unlock argan oil's true potential, Active Argan is a revolutionary, age-defying, head-to-toe beauty collection featuring the world's first, patent Activated Argan Complex. Made at one of Italy's most prestigious and innovative cosmetics laboratories, Active Argan is available exclusively at ShopHQ.
Rich in vitamins, anti-oxidants and other anti-aging properties, argan oil has been used for centuries for its naturally nurturing abilities. Combining it with advanced dermatological technology, Active Argan preserves the oil's properties while allowing it to work harder and longer. The secret is the Activated Argan Complex, a proprietary technology that combines ozone, medical-grade oxygen and 100% pure, organic and cold-pressed argan oil to boost skin hydration and improve elasticity.
Anti-age gracefully with the power of Active Argan.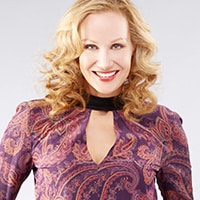 About the Expert
Author, Model, Mother, and Make-up artist - Morgen Schick is a beauty authority and passionate advocate of clean skincare ingredients and industry transparency. She joined forces with Active Argan after experiencing the patent-pending technology first-hand. Captivated by the transformative benefits and Argan's emphasis on building skin integrity and lasting results, she turned her passion into a mission - making real skin change a reality for all.