About the Collection
This glamorous and sophisticated collection satisfies every woman's need for versatility and wearability by offering a variety of trendy essentials to complement her wardrobe. From superbly fit and tailored separates, to flirty feminine dresses, WD.NY fashion is always absolutely now.
This brand offers looks and styles direct from some of the leading runway and red carpet events. This fashion-forward collection embraces today's aesthetic, merging function and style for diverse consumers at an affordable price. With dresses, knits, social separates, lightweight coats and toppers, WD.NY offers styles that will complete your look from day to night.
Designed by Warren Donner, a fashion mogul from New York City, each piece in the WD.NY collection is made with high-quality details such as vibrant patterns and prints, innovative fabrics and comfortable, easy-to-wear pieces. WD.NY is the perfect choice for adding excitement and flair to your wardrobe. Have it all with WD.NY Fashions.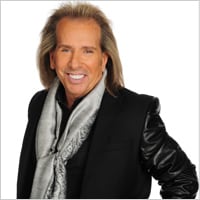 About the Guest
Warren Donner, the face and designer of the WD.NY brand, is a marketing and couture guru often seen strutting across Manhattan's fashion scene in signature style.