About the Collection
Discover the sleek beauty and allure of this premium collection of leather handbags, timepieces, sunglasses and fragrances by one of the world's prestige fashion brands: Versace. Beginning in 1978 as a high-end fashion line launched by master designer Gianni Versace in Italy. Since then, the brand has become synonymous with luxury. Exhibiting the highest level of quality, Versace balances modern flair with classical influences. Their famed Greek key and Medusa logo is a symbol of excellence.

Versace
Premium luxury from the prestige fashion brand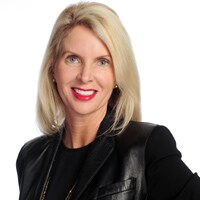 About the Guest
Maria Delgado brings more than 30 years of experience in the luxury category to ShopHQ, having first appeared as a watch specialist with Versus Versace in March of 2015. In addition to her television appearances, she has leveraged her passion for fashion through collaborations with multiple fine jewelry, eyewear and handbag manufacturers. Outside of work, Maria is active in philanthropic endeavors and enjoys golf, scuba diving, skiing and other outdoor activities in addition to being a wife and mother of two children.