About the Collection
Wherever your feet take you, Therafit Footwear has the style you want with the comfort you need to get you there. Therafit blends their patented technology with trend-right design to create a line of shoes that help keep your feet comfortable and supported while looking fantastic. Stay comfortable with impact resistance, personalized comfort adapters, premium orthotic insoles and superior arch support. Whether you're going on a leisurely stroll or taking a weekend getaway, Therafit's long-wearing, high-tech, personalized comfort gives you a solid, supportive foundation for your busy life.

Therafit
When you're comfortable, anything's possible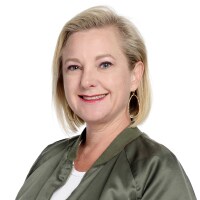 About the Guest
Jennifer Nayak is a brand ambassador for Therafit and has been promoting the collection for more than 10 years. She believed that to be chic is to be comfortable. Jennifer has an extensive background in strategic marketing and outreach programming for small business, magazines, art galleries and other local brands, and is a graduate of Stephens College in Columbia, OH. She is a mom of two boys.