About the Collection
Founded in 1770 by Josiah Spode I in Stoke-on-Trent, England, Spode celebrates an illustrious 250 year history. Spode's award winning formula for fine bone china and expertise in the art of blue under-glaze printing have secured the brand's status as an icon of British style and craftsmanship.
Leaving behind a legacy of innovation, ceramic mastery, and distinguished design, Spode nurtures this legacy in its factory, still located in Stoke-on-Trent, England. Today, Spode continues to develop collections rooted in the same passion for quality and craftsmanship instilled by its founder. Current, well-known collections include Blue Italian, Woodland, and Christmas Tree.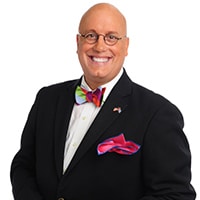 About the Guest
Jorge Pérez- Designer and Luxury Lifestyle Influencer Arbiter of style and celebrity spokesperson, Jorge Pérez is a renowned Cuban-American fashion designer and luxury lifestyle expert. As an awarded taste-maker, Jorge has spent many years enveloped in luxury tabletop and fashion design. His distinctive experience has landed him on many well known television shows and magazine features. Taking a page from his many years of taste-making, coupled with his vibrant personality, Jorge brings his taste and design style to ShopHQ.