About the Collection
FDA registered and patented, Sankom's doctor-designed collection of compression shapewear helps temporarily relieve everyday minor aches while giving you a look you'll love. Harnessing the power of Swiss engineering and made with Italian sourced fibers, Sankom doesn't force you to choose between comfort and style.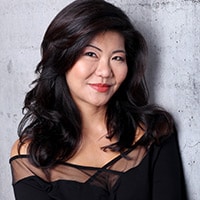 About the Guest
Pauline came across SANKOM and was completely blown away with how well it worked to support her while temporarily relieving everyday minor aches. She believed in this product and it's message so much she bought into the company and has been distributing SANKOM in North America ever since.