About the Collection
Delight your senses with Rhythm Magic Motion and Musical Clocks - premium quality clocks that add elegance and life to every room. For more than 60 years, Rhythm has been delivering consumers accurate, state-of-the-art clocks. By offering some of the industry's finest motion and musical technology, they continue to live up to their heritage of quality.
The brand offers two distinct configurations: musical clocks and magic motion clocks. Like a classic grandfather, Rhythm's musical collection play a song every hour, with many also featuring moving pendulums.
For those who enjoy more movement, Rhythm also offers their magic motion line. Every hour, the magic motion clocks come to life moving in sync with familiar and fun musical scores. Once the set finishes its performance, the face moves back into its resting position.
Rhythm is the leader of the motion clock industry, offering battery powered quartz movements and an extensive catalog of music. In addition, some models also feature solid wood exteriors and made with Swarovski® Elements. Featuring up to 30 different songs per piece, including holiday tunes, your clock's personality can change with the seasons or your mood. In addition, each will remain quiet while you are away or sleeping, as its automatic sensor knows when a room is dark.
Enjoy real time, real magic and real rhythm with Rhythm Magic Motion and Musical Clocks.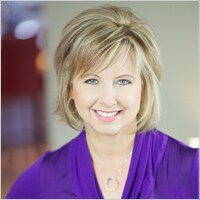 About the Guest
A familiar face to EVINE Live customers, Terri Rezac is an experienced on-air guest who has presented a variety of home products including clocks. With a background in interior design, Terri can teach you how to seamlessly add Rhythm to your existing décor.