About the Collection
Add a touch of artistic flair to your home with Nambé. Recognized for its award-winning designs for more than 65 years, Nambé's commitment to timeless beauty, artistic integrity and uncompromising quality is evident in the brand's collection of dinnerware, serveware, barware, home décor, jewelry and gift items. Nambé collaborates with the world's most esteemed designers to develop products that bring function and style into the home. From the British Museum in London to the Museum of Modern Art in New York, Nambé pieces are exhibited in renowned galleries around the world. Bring home beautiful form & fabulous function with Nambé.
Nambé
Entertain in style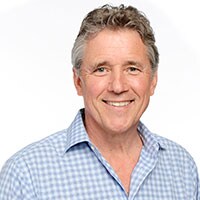 About the Guest
Jim Weyhrauch has lived in Santa Fe since 1986 and has over 30 years of experience with the company. He was VP of sales and marketing for Nambé during a tremendous period of growth. He rolled out new product lines, was involved with product development. He has served as president and CEO and now serves on the board. He also is one of the best sources of company history.