About the Collection:
Add distinct, trend-right style to your wardrobe with fashion-focused footwear from MIA. Fusing wear-ability with relevant styling, every pair of MIA heels, flats, sandals, shoes and boots gives you effortless style.

Featuring design elements such as leather fringes, modern prints and metal embellishments, MIA footwear has the boutique appeal of wearable, on-trend art. Plus, cushioned insoles on many styles keep you feeling as great as you look.

With a wide selection of trend-savvy looks, MIA shoes will fit seamlessly into your existing wardrobe, no matter your style.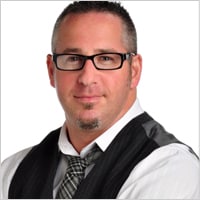 About The Guest:
On-air guest and footwear expert Ryan Reiner has more than 10 years of experience working with some of the world's top footwear brands. With a passion for footwear and his finger on the pulse of ever-changing trends, Ryan is an excellent guide to the MIA brand and what's hot in the marketplace.