About the Collection
Collect the Christmas spirit with beautiful traditional keepsakes from Karen Didion. What started as a small project in the basement of Karen's home, her incredible line of collectibles has developed a loyal following with collectors over the years due to its unique traditional, vintage and themed Santa Claus designs. These collectibles are thoughtfully designed by Karen herself with glass inset eyes, hand painted faces and hands and beautiful mohair beards with clothes crafted from imported tapestries, velvet, jacquard knit, satin, velour, suede and leather. Novelty prints and designer buttons set off the vests and coats while faux fur, embroidery, unusual braids and tassels are used as trims. Each piece comes with its own sewn-in collector's tag as well as a miniature artist profile on the back of each figurine. As her business grew Karen still designs each product but has scaled up production and is now able to offer them at incredible prices while still keeping the quality intact.

Don't miss your chance to take home your own piece of the holiday season with these one-of-a-kind Christmas collectibles.

Karen Didion Originals
Collect the Christmas spirit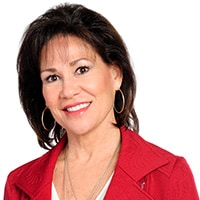 About the Guest
Christmas has always been Karen Didion's most beloved holiday, and it was this love of the holiday season that inspired her to dive into the world of design more than 25 years ago. Starting in the basement of her home, Karen began making handmade Christmas gifts for family and friends while selling these creations at craft shows. Her family is an integral part of her success, helping her in every aspect of the business. Each piece is handmade by Karen herself, and comes with its own sewn in collector's tag and artist profile making each one unique. The Christmas season brings out everything that she loves most in the world; hope, joy, love and family.