About the Collection
Jorge Pérez, arbiter of style and award winning Cuban American designer and industry icon, brings you redefined fashion classics with designer touches that set you apart from the crowd with truly unique, ShopHQ exclusive designs.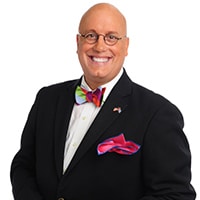 About the Guest
Arbiter of style and award winning designer, Jorge Pérez is a renowned Cuban America design industry icon. Taking a page from his many years of taste-making, Jorge brings us his latest fashion collection exclusively to ShopHQ. This new softest-ever-knit signature collection is perfect for the woman who is looking for an in-style wardrobe that takes her from home to cocktails, date night and dinner.