About the Collection
Available exclusively to ShopHQ, internationally-renowned designer Dallas Prince has created a jewelry collection that is by design, distinctly hers. Also a published artist for more than 35 years, her jewelry is yet another creative medium to share her passion for art.
Dallas is inspired by vintage collectibles, and reinvents antique patterns using a combination of dimensions, textures and architectural details. The Dallas Prince Designs® collection features timeless pieces steeped in romance, and inspired by the luxury and design of classic royalty. Discover the embodiment of idyllic elegance realized with vibrant gemstones and diamonds set in your choice of sterling silver, 14K vermeil or 14K gold.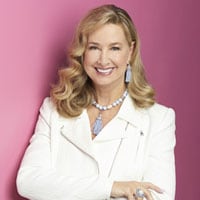 About the Guest
Dallas Prince is a recognized artist and painter who has been creating contemporary-realist works of art since the early 70s. While working as an art director in film and television, she was introduced to the jewelry home shopping industry, where her art merged with creative accessorizing to form a lifetime passion. For Dallas, jewelry is the ultimate artistic medium.
As an on-air designer, Dallas has spent more than 15 years creating unique jewelry showcasing artistic elements, visionary mountings and unique color combinations. Each design echoes the same elegant sense of beauty as her paintings.
"I aim for subtlety in feminine style and elegance without sacrificing intricate details. While I'm my own best customer, I've always felt a profound responsibility to the women who wear my designs," says Dallas.
Based in downtown Los Angeles' jewelry district, Dallas continues to design and manufacture her private collection for adoring fans. Join Dallas on air as she expresses her passion for Creating Tomorrow's Collectibles for Today's Customers®.