About the Collection
Bueno footwear combines beautiful colors with a delicate balance of style and comfort. This balance is achieved with hand-worked buttery leathers, soft supple linings and artistic silhouettes. Handmade in Turkey, Bueno is sold in over 30 countries including Canada, Italy, France, Germany, Japan, and Australia.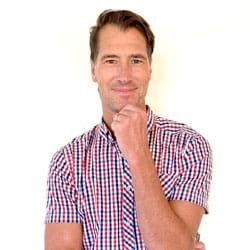 About the Expert
Kevin Flanagan brings 20 years of apparel and footwear experience to Bueno Footwear at ShopHQ. The current Vice President of Phoenix Footwear, Kevin also has been a Vice President of Marketing, Trade Show Director, and Executive for brands throughout the world. He was also captain of the Arizona Wildcats during their 1994 Final Four season.