About the Collection
Beverly Hills, California based Ritmo Mundo was founded in 2002 in Milan, Italy. Now, headquartered on famed Rodeo Drive, 50+ collections have been created featuring neo-classic shapes coupled with bold color accents. Italian inspiration and Hollywood glamour continue to embody the California lifestyle of the Ritmo Mundo brand.

New York Times dubbed the brand "King of Monster" watches. In 2004, Vogue Magazine described their iconic designs as "Where Rolex meets Juicy Couture." Originally set out in vibrant colors, modern and vivacious design continues to be their trademark. Their philosophy lies in finding harmony between classic beauty and function in contemporary watchmaking and keeping a close eye on the future.

Ritmo Mundo
Evolve over time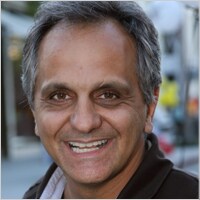 About the Guest
Ali Soltani's passion has always revolved around watches. With his family, he managed David Orgell, the famed luxury retail store on Rodeo Drive in Beverly Hills, and started the Ritmo Mundo watch brand in 2002. As the founder and CEO, he has overseen the brand launch more than 40 collections in under a decade.