About the Collection:
Superior Swiss craftsmanship and masterfully built timepieces have been the Gevril heritage for more than 250 years. By the mid-1700's, Jacque Gevril's watch designs were among the most heralded in the industry. News of Gevril's talents began to travel throughout Europe, leading to a 1758 commission to build a custom timepiece for the King of Spain. Gevril would later be appointed Royal Swiss Watchmaker to the Spanish Crown.
Today, the same meticulous craftsmanship that went into creating the King's timepiece is put into each limited production Gevril and next-generation GV2 product. Each Gevril timepiece is handcrafted in Switzerland in small quantities using the finest materials and Swiss movements that have become synonymous with the Gevril name.
The exquisite craftsmanship and stunning designs of each GV2 timepiece are a must-have for every collector. Unique date windows, detailed dial work and intricate case constructions create a dazzling display of prestige and style. Experience for yourself the surprising complexity and impeccable quality of Gevril and GV2 by Gevril timepieces.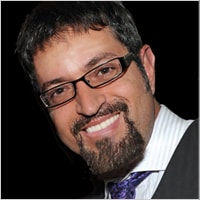 About The Expert:
On-air guest Steven Jay is the former president of Gevril Timepieces and now serves as consultant & strategist for GV2.

Steven got his first taste of the luxury goods business as a child from his dad who was in the field. As he grew, so did his knowledge, appreciation and passion for the finer things in life. In 2001, Steven's affinity for luxury was the perfect conduit for his entry into the watch business as Vice President of Gevril. Since then, he has worked with some of the finest timepiece brands in the world.

Explains Steven: "I'm not a big shot at all. I am an honest, straight shooter with a high level of integrity, and a flair for fashion, beauty and products that represent excellence."

"Gevril is a brand that I have been passionate about from the first day I saw the watches. I am honored to be representing Gevril and GV2 on ShopHQ. I feel that the brands' rich history, impeccable craftsmanship and unrivaled design embody the qualities that I admire most in fine timepiece making."