About the Collection
Rooted in the time honored tradition of individual cameo carving, Cameo Italiano is redefining the heirloom by creating hand-carved cameo jewelry with a twist. Since the 1950s, three generations of Cameo Italiano artisans have been creating masterworks designed to withstand the test of modern times in both quality and luxurious style. They are now the industry leader in cameo production. Showcasing 18K gold over stunning sterling silver, the collection boasts an array of dramatic and darling designs including florals, peacocks and butterflies. With over 35 distinct collections - from the Deco-inspired 'Minima,' to the romantic 'Anastasia' - Cameo Italiano offers you the unique chance to own a modern work of art with history.

Cameo Italiano
Redefining the heirloom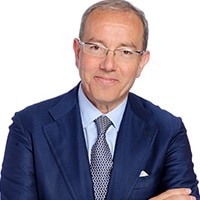 About the Guest
Gino Di Luca is the current CEO for Cameo Italiano, and is the third generation to lead the brand. The company began in the 1950s when Michele Di Luca realized his biggest dream: to create beautiful cameo jewelry. Since then, the tradition has been passed down from generation to generation. The Di Luca family is bound by a love of history and tradition to create stunning, hand-carved designs that encompass past, present and future.