About the Collection
Engage adventure head-on and take to the skies in style with AVI-8 Timepieces - timepieces honoring airmen and history's most iconic aircraft. Inspired by everything from the watches worn by WWII pilots to the cockpit gauges in American and British fighter planes, each dial tells a unique story through the details of its design.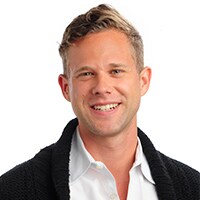 About the Guest
Drew Deters, designer for AVI-8, first entered into the watch industry 5 years ago with his best friend from college. Before that, he was a professional cyclist and VP of a global asset management firm. He gained his appreciation for military aircraft from both of his grandparents. During WWII, his grandmother, Lt. Marilyn Haglund, flew more than 300 air evacuations to and from battlefields as a nurse. Drew's grandfather, Robert Lane, a Lt. Colonel in the Air Force, served in both WWII and the Korean War. During their wedding, Robert's pals flew over the church, unloading rice from their planes.