About the Collection
SMEG appliances have a 1950s-style retro aesthetic with a variety of pastel and primary colors such as red, black, cream, pink, pastel blue and pastel green. SMEG's dynamic colors and unique style allows customers to view products as artwork for your kitchen counter. This 70-year-old Italian company is renowned for its designs, attention to detail and functionality.
SMEG
Artwork for your counter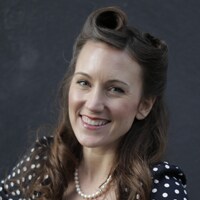 About the Guest
Cindy Swain is a food blogger and brand ambassador for SMEG. She lived in Italy for 10 years and loves teaching others how to cook colorful, delicious dishes using SMEG's signature, retro-style appliances.