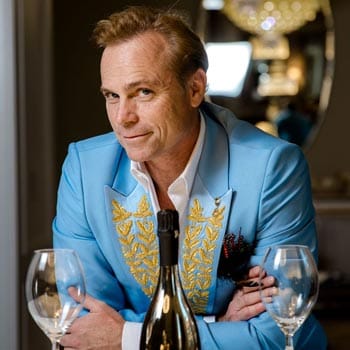 About the Guest:
Jean-Charles Boisset was born into the world of wine in the village of Vougeot, Burgundy, France. His lifelong passion for wine began as a child, as he grew up above the cellars and within view of the centuries-old vineyards of Château du Clos de Vougeot, the epicenter and birthplace of Pinot Noir and Chardonnay. His parents, Jean-Claude and Claudine, founded the family winery in 1961 with an innovative and entrepreneurial spirit in one of the most traditional winegrowing regions in the world. Today, the family collection includes wineries that share more than 20 centuries of combined winemaking heritage and tradition in some of the world's most prestigious terroirs, from Burgundy to the South of France, to California's Napa Valley and Russian River Valley.
About the Collection
Oakville Grocery has been a wine country institution since 1881. Oakville's flagship location is nestled amongst a landscape of wildflowers and grapevines, rolling hills, and some of the most revered wineries and restaurants in the country, in the heart of Napa Valley. Thrill friends, family, and colleagues with curated gift sets featuring Oakville Grocery-exclusive goodies. From mustards to olives to cheese board-ready snacks, these sets are ready-made for the holidays and every day.

Eat well, fresh from California.