About the Collection
Take charge of your health with BõKU, certified organic, vegan and kosher super foods packed with delicious, good-for-you ingredients. These nutrition-rich powders and bars allow you to award your body with the things it loves the most, without having to sacrifice time out of your busy lifestyle to prepare. Whether you're looking for a quick pick-me-up or a delicious addition to a smoothie, BõKU will give you the boost you're looking for.
Experience the power of whole food, organic nutrition and globally-conscious lifestyle products from BõKU Super Foods.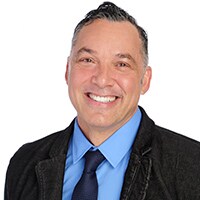 About the Guest
Reno Rolle, Co-Founder of BõKU, started the company with his wife of 29 years, Lynn Rolle. He is a successful entrepreneur who has created several iconic products.