About the Collection
Spread happiness and good fortune with the Peace & Love Jewelry Boutique, an inspiring collection created by philanthropist, activist and designer Nancy Davis. Originally created for celebrity performers who attended Davis' Race to Erase Multiple Sclerosis charitable event, the line has evolved into a collection of luxurious yet attainable styles. Reflecting her philosophy that everyone in the world ultimately wants peace and love in their lives, Nancy's signature logo is subtly incorporated into each design.
With her Boutique and Legacy Collections, Nancy's jewelry offers something for any woman, regardless of style or budget. Her attainable Boutique collection is expertly detailed with the finest quality simulated stones. Nancy's Legacy collection is a true reflection of her royal Hollywood roots. Crafted with genuine gemstones, the designs reflect Nancy's true passion for collecting classic gemstone jewelry.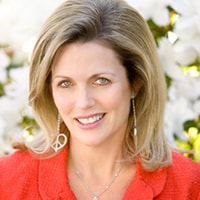 About the Guest
Dividing her time between parenthood, philanthropy, activism and design, Nancy Davis has dedicated her life to inspiring hope in the lives of others. Nancy founded the Race to Erase MS, a foundation dedicated to the treatment and cure of multiple sclerosis, a disease she was diagnosed with in the early 90s'. In this she finds peace and love - the inspiration for her jewelry collection.