About the Collection
Discover the divine with Diamonds en Vogue jewelry - a romantic, exclusive collection featuring designs inspired by influential art movements and hand set with genuine gemstones.

From the French Renaissance to Art Deco, certified gemologist Michael Valitutti and his team of craftspeople create intricate pieces using tarnish resistant sterling palladium alloy and rich 18K Gold Embraced™ accents for the strength you want at prices you can't beat.

Diamonds en Vogue
Discover vintage-inspired diamond designs to die for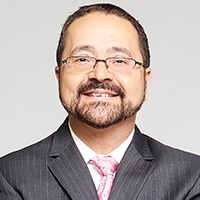 About the Guest
For more than thirty years, graduate gemologist Michael Valitutti has worked in the jewelry business, specializing gemstone sourcing and design. In 1998, Michael joined network and ever since then, has been traveling the world in search of exciting, premium gemstones for the Gems en Vogue collection. From the rare and exotic to the precious and semi-precious, he has featured over one hundred gemstone varieties from over fifteen different countries. With a passion for shine and talent for design, Guest Michael Valitutti G.G. (GIA), winner of two design competitions, combined with his love of gemstones and jewelry to bring to you a stunning collection unlike anything else.