About the Collection
Give in to the attraction of affordable luxury with Bronzallure. Founded in 2009 with more than 30 years of experience crafting high-quality jewelry, Bronzallure promises contemporary women authentic, modern design featuring 18K Rose Gold Embraced plated bronze accented with genuine and simulated gems. Each piece is impeccably crafted in Italy and can most often be found in high-end boutiques in Europe and New York. Today, ShopHQ brings the allure of Italian bronze home to you, at prices you won't believe.

Bronzallure
Give in to the attraction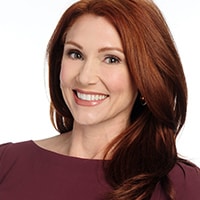 About the Guest
Albany Irvin is a familiar face in the digital commerce world with years of experience selling products on camera. With a passion for bringing high style to everyone at an affordable price, Albany specializes in bringing trend-right looks to the modern woman. Inspired by her travels to Italy and years of promoting Italian-made jewelry, Albany truly appreciates Italian craftsmanship and loves to share her experience with her viewers.