About the Collection
Realize Your Dreams™ with Brilliante®, trend-inspired jewelry featuring AAA-quality simulated diamonds and gemstones. Available exclusively at EVINE Live, each piece is studded with high-quality stones cut by some of the best in the world. Crafted with the same techniques as fine jewelry, each sparkler is prong-set in 18K Gold or Platinum Embraced™ metals, showcasing each stone's maximum brilliance and beauty. Experience the full selection of stunning designs, including bracelets, earrings, necklaces, pendants and rings and feel radiant with Brilliante.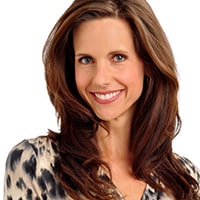 About The Guest
Join on-air guest, brand expert and jewelry aficionado, Laurel Ostby, and experience the luxury of Brilliante. With a warm, engaging personality and a background in jewelry sales, marketing and merchandising, Laurel is your personal tour guide to discovering the beautiful world of Brilliante.