About the Collection
Transform the ambiance of any room with the soft glow and colorful kaleidoscope of Tiffany-Style Lighting & Accents. Inspired by original lighting designs from the Art Nouveau period, each piece is designed by some of the world's most skilled stained glass artisans. Handcrafted with a copper foil process more than 100 years old, each piece is sure to be a treasured keepsake.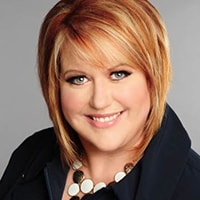 About the Guest:
For over two decades, Laura Duffek has been a familiar personality. Seen on networks across the globe, Laura has more than 20,000 hours of live television experience and has represented some of the world's most recognized brands.
As the official brand ambassador for Tiffany-Style Lighting, Laura enjoys the opportunity to connect with customers and share her insights on how to make homes cozy, comfortable and fashionable. Always explaining product features in an entertaining way, customers delight in each brand presentation.
When it comes to decorating, Laura's philosophy is that "it's your house, you get to do what you want!"
Explaining her philosophy further, Laura says "I've always felt strongly that I can suggest decorating ideas, but, at the end of the day, it's your own style that makes your home special. It's not always about what's trendy or proper decorating - it's about creating a home that tells your story, filled with the items you love!"
Explore the world of Tiffany-Style Lighting and experience a fun and informative way to shop. Unsure which lighting element is best for your home? Laura will guide you through the function and designs so you can make the best selection.
Discover effortless style with Laura Duffek and Tiffany-Style Lighting.