About the Collection
Delight in the charm of M.I. Hummel® porcelain figurines - handcrafted collectibles from the world-famous German brand. Treasured by collectors for more than 80 years, Hummel figurines first became popular after the end of World War II when American soldiers brought them home as gifts. Created using the original drawings of a German nun and artist, Sister Maria Innocentia, these figures are true works of art.
Today, Hummel remains dedicated to its heritage, handcrafting and hand-painting every piece in Germany. The meticulous process begins with the development of a clay model. Using the drawings from Sister Maria Innocentia, skilled German artists hand-sculpt the figurine from clay. Once finished, the model is used to create a series of molds and the final figurine is cast and glazed. After glazing, the piece is brought to life by hand-painting it with as many as 20 charming colors. Signifying the authenticity and individuality of each creation, every artist signs their initials at the base of the figure. Highly detailed, Hummels capture the simplicity and innocence of a bygone era.
Bring the joy and collectability of M.I. Hummel into your home with Hummel Figurines.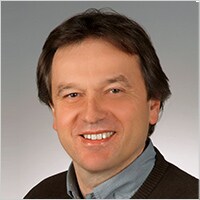 About the Guest
Johannes Guenster has been part of the collectible industry for all of his professional life. The driving force behind keeping the production of Hummel products at their original production site in Germany, Johannes is dedicated to the tradition of creating high-quality works of art. In addition, Johannes runs his own ceramics factory, where he has developed an expert understanding of the craftsmanship that goes into each individual piece.