About the Collection
"The heritage of America is my biggest inspiration. Our traditions have a cheerful colorful style and timeless that seems to work anywhere and everywhere . From tartan to ticking stripes the possibilities are endless. As a designer my aim is to provide solutions to your decor problems, but always stylishly. I hope my collection brings you an appreciation for the richness of our country's history."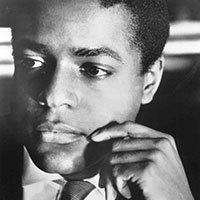 About the Expert
Jeffrey Banks is an internationally recognized fashion designer. His consummate personal taste and way of putting clothes together have perennially earned him a spot on the "International Best Dressed" list. His professional style combines genuine talent for design and merchandising with an acute understanding of what contemporary men really want to wear.
"For clothes to appeal to modern men, they really have to work," says Banks. "Men like the look of modern clothes, but they have to feel contemporary." For Banks the future of fashion is in the technological strides that allow designers to combine modern techno-fibers and fabrications with luxurious natural fibers. Banks strongly believes that menswear can always use an infusion of exuberant color adding, "men enjoy its liberating spirit." Banks' approach to design has earned him some of fashion's most prestigious awards and honors. A graduate of Parsons School of Design, Banks earned a Special Coty Award for men's furs with Alixandre, followed by another Coty for his signature menswear collection and an "Earnie" for his signature boyswear. Banks has also received the Cutty Sark Award for Outstanding U.S. Designer of Menswear as well as the Pratt Institute Award for Excellence. Banks designed with both Ralph Lauren and Calvin Klein while in school. As the designer of Merona Sport, Banks built an $150 million sportswear line in less than five years. He launched the concept of "spectator sportswear" for men, women and children. In addition to designing his signature menswear line, he has had a long-standing menswear license in Japan. Banks has also designed private label sportswear and clothing for Bloomingdale's. He conceived and developed the Johnnie Walker Collection of men's sportswear as the first brand extension for this prestigious distiller. He has also recently designed Jeffrey Banks Womenswear and Jeffrey Banks Home Décor for HSN. Jeffrey Banks devotes a good deal of time serving the fashion industry and other favorite causes.. He is a member of the Emeritus Board of Directors of the Council of Fashion Designers of America (CFDA) and was a senior Board Member of the Fashion Institute of Technology (FIT). He has also served as a Design Critic at the Parson's School of Design. In addition, he served for eight years as the Vice Chair of the Hetrick Martin Institute Board of Trustees. Recently, Banks was honored by the not for profit organization Publicolor and helped raise 1.1 million dollars for the organization. He currently serves on the Board of The Ali Forney Center for homeless youth. Jeffrey Banks is also an accomplished author having penned the following titles : TARTAN: Romancing the Plaid ( 2007) American Fashion Menswear ( 2009 ) PREPPY : Cultivating Ivy Style ( 2011 ) and PERRY ELLIS : An American Original ( 2013). PATRICIA UNDERWOOD: The Way You Wear Your Hat (2015) NORELL : Master of American Fashion (2018)
Whoops! There are zero matches for your selection. Clear all selections to start over and try again.