About the Collection
Transform your bedroom into an elegant oasis with Grand Suites, an exclusive line of premier bed linens created for those who demand excellence in everything they own. Each exquisite Grand Suites product features the finest materials with rich colors and fashionable detailing like, embroidery, jacquards, metallics, tufting and elegant embellishments. Invest in true luxury with a full collection of bed linens including sheets, blankets and comforters. Invest in high-end bedding from Grand Suites and elevate your home's status instantly. 

Grand Suites 
Elevate your oasis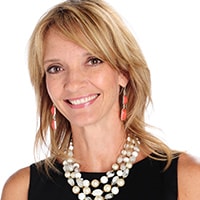 About the Guest
Heidi Nessa is passionate about all things bedding. Early on in her career, she was an associate buyer for bed linens at a major department store. She's a recognizable television host and has edited two books on interior design and art. Heidi also founded her own interior design business, which she ran for 10 years. She lives in Minnesota with her husband and three sons.