About the Collection
Create splendid gardens simply with live plants from Bloomacre Farms.

Bloomacre's beautifully curated bundles of quality perennials, bulbs and other live goods offer unique value delivered directly to your door. You'll also find innovative new products like the patented Bloom Pad, a biodegradable paper pad containing flower bulbs, taking all the guesswork out of bulb planting.

Whether you're a brand new gardener or a veteran green thumb, Bloomacre Farms will help you create the outdoor environment you've always dreamed of.

Bloomacre Farms
Simply splendid gardens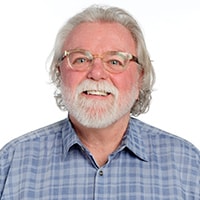 About the Guest
Bobby Jensen is a local gardening expert who appears on the KARE 11 Minnesota news segment "Grow with KARE." He has been in the lawn and garden industry for decades and has become a go-to source for gardening questions, both due to his experience running his own landscaping company and a passion for all things plants. With his energy, humor and strong TV presence, Bobby is excited to share his enthusiasm with ShopHQ customers.