About the Collection
Derived from the French word belle, meaning "beautiful," and the girl's name "Ignazia," meaning "glow," The Bellezzina Flameless Candle Collection is designed for everyone who loves the romance and radiance of traditional candles, but may not appreciate the hazard, cost and clean-up associated with them.

Designed in Australia, handmade from virgin paraffin wax, Bellezzina Candles achieve their unparalleled realism thanks to their proprietary Triple LED technology that mimics the flicker you love, without the fire you don't. Plus, their advanced timer settings not only allow you to be in full control of your lighting design, you'll never have to worry about forgetting to blow them out. With gorgeous designs, super-smart tech, and fully customizable settings, Bellezzina Flameless Candles are sure to be the new lights of your life.

Bellezzina Candles
The lights of your life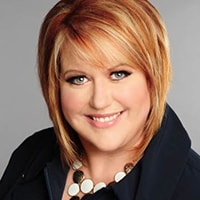 About the Guest
With over two decades in television, beloved guest Laura Duffek has over 20,000 hours of live broadcast experience and has represented some of the world's most recognizable brands. Using her ability to connect with customers, she offers amazing ideas on how to create the perfect ambiance for any occasion.