About the Collection
Look like a star with one of entertainment news and television's most-trusted personalities, Nancy O'Dell. Exclusive to EVINE Live, Nancy is proud to present a chic and sophisticated runway collection inspired by the garments she covets most from her own designer wardrobe. Known for her standout style both on and off the Red Carpet, Nancy's new line is designed with you in mind. Offering elegance with an edge, her pieces combine regal colors and modern, chic silhouettes to help you keep your wardrobe versatile enough to transition seamlessly from day to evening and season to season.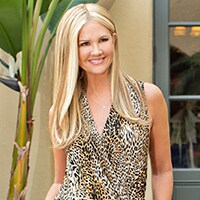 About the Guest
Emmy Award-winning journalist Nancy O'Dell is a tour-de-force. A best-selling author, producer and entrepreneur, she currently serves as co-host of Entertainment Tonight ‒ the most viewed entertainment news program in the world. For more than 20 years, Nancy has been a signature anchor for live award ceremony and Red Carpet TV specials. Previously serving as co-anchor of Access Hollywood, she is also a summa cum laude graduate of Clemson University who rewarded her work with an honorary Doctor of Humanities degree. A devoted supporter of ALS research after losing her mother to Lou Gehrig's disease, Nancy is the spokesperson for ALS.net and founded the non-profit Betty's Battle in honor of her mother.