About the Collection
Brian Bailey's style is derived from a desire to provide impeccable, accessible style. A true "fabric specialist," Brian Bailey makes his fabric and execution paramount. His collections have been sold at high-end retailers, and his award-winning signature stores are beloved for sophisticated ready-to-wear styles and special event gowns. Each piece is designed to transition flawlessly through each and every season. Discover timeless, exceptional apparel at an incredible price from a renowned designer.

Brian Bailey
Impeccable. Accessible. Style.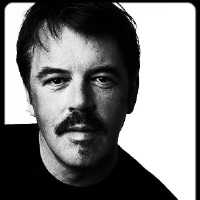 About the Guest
Brian Bailey is one of Canada's top fashion designers. His black label collection has been seen at the world's finest boutiques, and his evening collections have been received at endless red carpets events as well as international state occasions. Brian's love of design brought him to television. Brian is over the moon at his opportunity to present his collection. "[My] collection is the perfect backdrop to your persona. You will shine through first; they will remember how beautiful you are. That is real style!"