About the Collection
For 25 years, Viviscal has been dutifully researching hair growth with a passionate focus on developing a dietary supplement to help people regain their confidence. With success supported by seven clinical trials, only Viviscal supplements contain the proprietary AminoMar marine complex, plus a blend of vital nutrients, that nourishes thinning hair and promotes existing hair growth from within.
Viviscal, great hair days are back!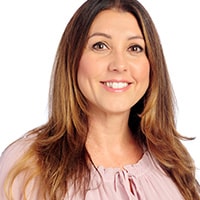 About the Guest
Melody Iafelice has been dedicated to the beauty industry for more than 20 years, sharing her passion for the products and brands she chooses to present and represent. An On-Air Beauty Specialist and Makeup Artist, she has a strong history in retail, as well as brand/product education. For the past 10 years she has focused her attention to being in front of the cameras as a trusted spokesperson for a variety of clients, including Viviscal with The Shopping Channel in Canada.