About the Collection
Founded by beauty industry alum Murphy Bishop and aesthetician Natalya Rachkova, the story of The Better Skin Co. began in Natalya's Kitchen in Uzbekistan. She created a small-batched, home-brewed cream for friends and family which quickly became quite the buzz. She traveled to America with her secret recipe and took the "magic kitchen cream" and turned it into a Mirakle Cream in 2015 with the brains of Murphy Bishop. The brand is filled with love, history, beautiful ingredients, a bit of science and a good measure of great karma.

The Better Skin Co.
Simplify your skincare regimen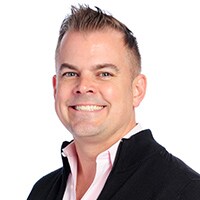 About the Guest
Murphy D. Bishop, II is a beauty industry expert and co-founder of The Better Skin Co. Using his many years in product development and entrepreneurship, he has worked with several companies to develop personal care brands and skincare products. Murphy also serves as a board member for Teadora.